VP-PAI Piper PA-25-235 Pawnee (c/n 25-2342)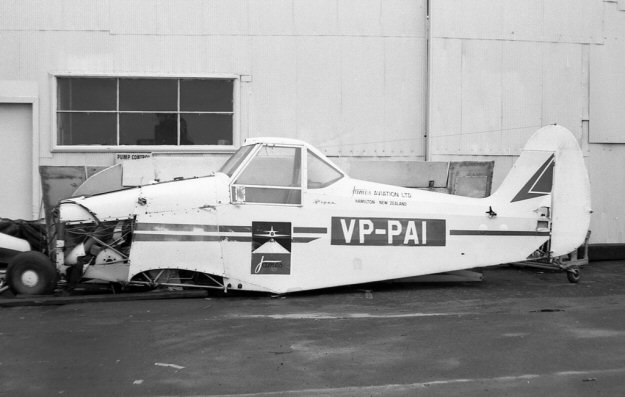 This Pawnee was imported new into New Zealand in April 1963 and registered ZK-BZL.
It was sold in October 1967 in the New Hebrides with the Fiji rego VQ-FBB. When the
autonomous Solomon Islands and New Hebrides register was established, it was reregister-
ed VP-PAI in June 1968. The humid tropical climate caused considerable erosion on
the mainframe and by 1969 it was seen at Bankstown, above in this shot by David Carter.
It was eventually restored and entered onto the Australian civil register in March 1973 as
VH-EVZ.