TC-YUK Douglas DC-3CS1C3G (c/n 10107)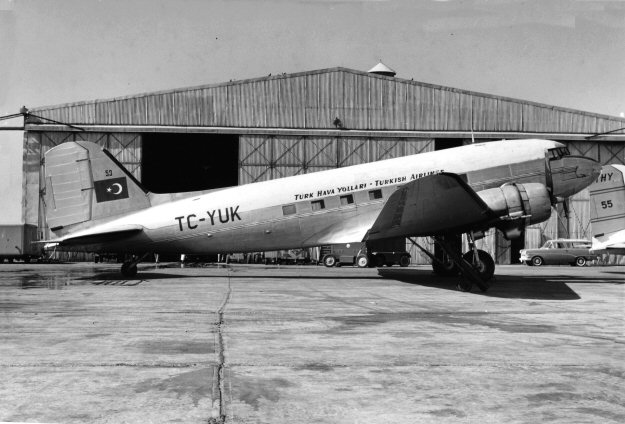 Not exactly a registration I would have chosen had I been tasked with coming up with identities
for THY's DC-3s, but possibly the pseudo-colloquilism didn't have the same connotation in the
1950s, when this Dakota III was civilianized as it does now! Formerly FL324 with the RAF,
it joined THY in 1956 as TC-BUK. Just why it was re-registered and when, I am not sure.
Jerry Elmas' shots above and below illustrate it in the two THY liveries it wore. After over a
decade of service with the Turkish state airline it was sold in the US becoming one of the many
iterations of N77777. I believe this particular one wound up flying undercover operations in
Laos or Vietnam or some such South East Asian theatre that the US loved so much in the 1970s.