TC-YOL Douglas DC-3S1C3G (c/n 12060)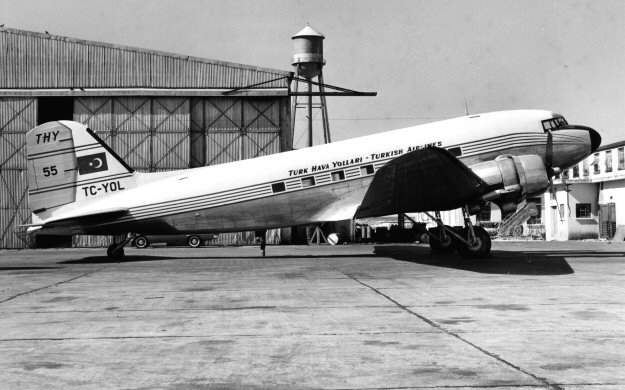 Built as a C-47A-1-DK (42-92277) this DC-3 served with the RAF as a Dakota III, serialed
FL633. It was civilianized for THY in the early 1950s. The two shots here show it in original
livery (above, from the Jerry Elmas collection) and in latter day markings (below, via Jennifer
Gradidge). In 1969 it was leased to SATA (Air Acores) in Portugal as CS-TAI, and later went
to the Israeli Air Force. It is still current and flies parachute jumping demonstrations from the
Oklahoma Airborne Museum as N751A.