TC-SET Vickers 794 Viscount (c/n 432)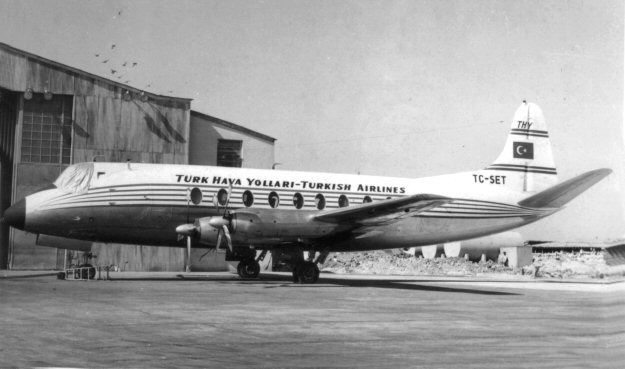 All images in this entry are from the Jerry Elmas collection. TC-SET was delivered to THY on
2 December 1958. It flew for over a decade with the airline before hitting an electricity pylon
on approach to Esenboga International Airport in Ankara on 2 February 1969. Despite its
being a complete write-off and being totally burned out (see photo at foot of the page), there
were no fatalities.