TC-SEL Vickers 794 Viscount (c/n 430)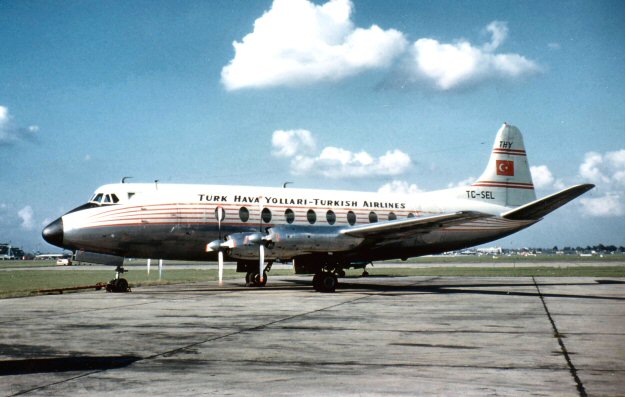 Nice take off (above) of a color slide by Jerry Elmas of the third Viscount delivered to THY. A B&W
shot of it appears below. Incidentally, photos of the second machine, TC-SEV are rare (if extant at all)
insofar as that machine, carrying the Turkish prime minister and a party of government officials, crashed
in a wood 3 miles (4.8 km) from the threshold of Gatwick runway during its final approach to land in
extensive fog on 17 February 1959. (The prime minister was among the ten survivors). TC-SEL
went to the Turkish Air Force in 1971 as '430'.