TC-KOR Fairchild F-27 Friendship (c/n 86)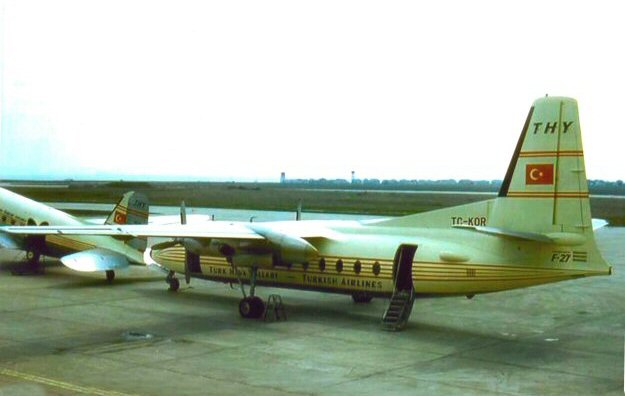 Delivered in July 1961, TC-KOR is seen above in original livery along with one of THY's many
DC-3s. Its livery was revised later in the 1960s decade to reflect the airline logo in lieu of the
Turkish crescent on the tail as seen in the shot immediately below. When retired by the THY in
1972 it was traded in to Fokkers who sold it on to a broker and from whence it went to Land
Air Sales & Leasing Inc., when it ostensibly became N90709. That this re-registration did not
occur is evidenced by Jerry Elmas' final shot at the foot of the page showing TC-KOR derelict
at Istanbul in 1977, wearing its final THY livery.