TC-GOK Airspeed A.S.65 Consul (c/n 5132)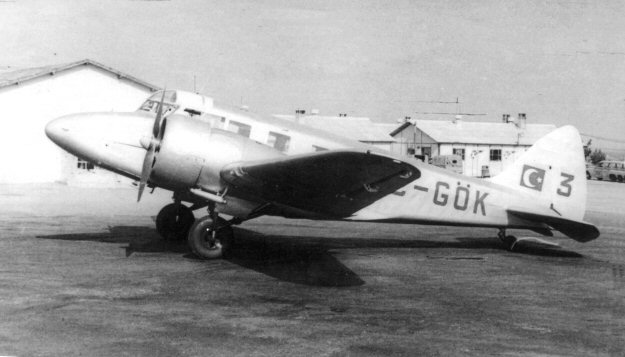 Rare shot of a Turkish registered Consul from the Jerry Elmas collection. Built as an Airspeed
A.S.40 Oxford for the RAF as LW899 (original c/n was 1130), it was converted by Portsmouth
Aviation Ltd in 1947 to Consul standard and registered G-AJLM. It was operated by John
Thomson Donaldson of Alloa (based in Perth); and named "

Eagleways

". In July 1952 it was
sold to Gok-Tur Serketi, and entered into the Turkish register in August of that year. I just love
the umlaut or whatever they call it in Turkey above the 'O' in the rego!