TC-ETI Douglas DC-3CS1C3G (c/n 12319)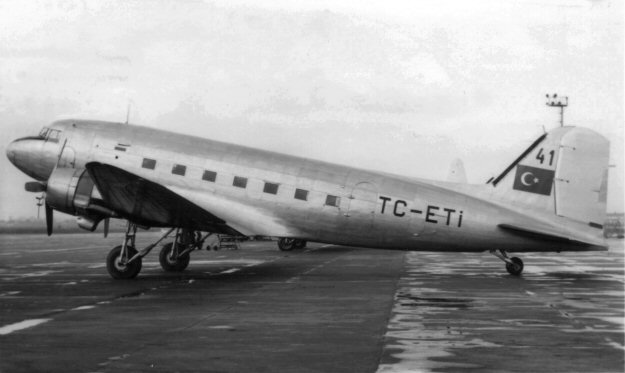 Although carrying a civil registration, and the THY fleet number 41, this DC-3 looks more like
it wa a Turkish Air Force C-47 when this photo, by Jerry Elmas was taken. (My records do not
show it ever being used by the Turkish military, however). It was a former RAF Dakota III,
KG322. On 3 February 1964 TC-ETI departed Istanbul at 17:10 GMT on a cargo flight to
Ankara. It crashed some 12km from the Esenboga airport whilst on an ILS approach. The crew
of three were killed and the DC-3 was a complete write iff. .