TC-ESI Douglas DC-3CS1C3G (c/n 12825)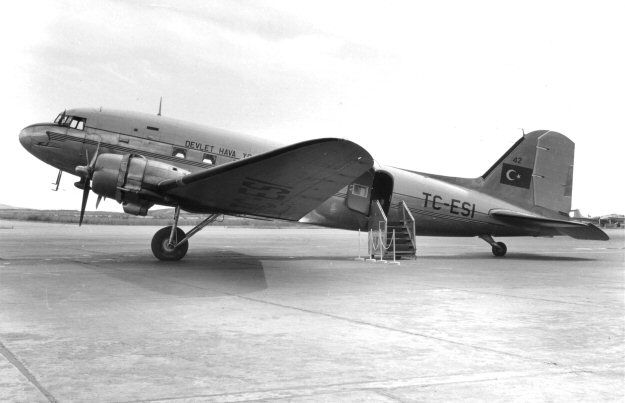 Clearly taken pre-1958, this Turkish Airlines DC-3 was carrying Devlet Haza Yollari titling in
this Jerry Ellmas shot. Prior to be civilinaized the aircraft had served in the RAF as Dakota III
KG503. It later served in the Turkish Air Force with serial 6093, and was withdrawn from
use in the 1980s.