TC-BEY Douglas DC-3CS1C3G (c/n 13571)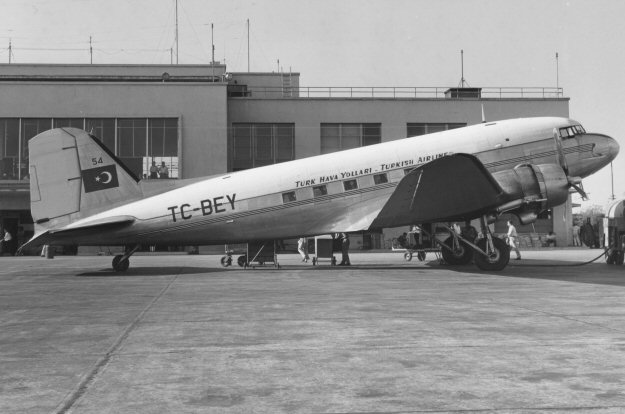 TC-BEY (Fleet No. 54) was a former RAF Dakota IV (KG704) and joined THY in January
1958. It served the airline for a decade and then was reputedly sold as N16893. I suspect
that this did not go through and TC-BEY, like many of THY's DC-3s was scrapped in situ,
The two images below portray it still in "fin flag" livery (upper) apparently "out to pasture" and
(lower) in a definitely derelict state. For some reason THY seemed not to sell their DC-3s
off, but tended to scrap them when more modern types became available.. It may be that such
machines had no market at that time. i.e. it was in the late 1960s and before restoration mania
had set in. All photos via the Jerry Elmas collection.