TC-ATA Douglas DC-3CS1C3G (c/n 13183)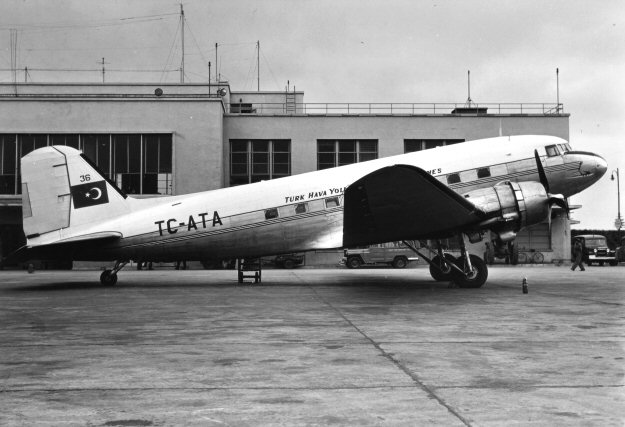 T.H.Y.'s DC-3s were originally registered with the variable letter in the middle. e.g. TC-ABA,
-ANA, -APA etc. As more craft were acquired (they eventually operated over thirty of them) this
scheme, naturally, had to be abandoned. . TC-ATA was a former C-47A-25-DK built for the
USAAF in 1943 as 42-93288. THY acquired it around 1948.