TC-APA Douglas DC-3CS1C3G (c/n 4292)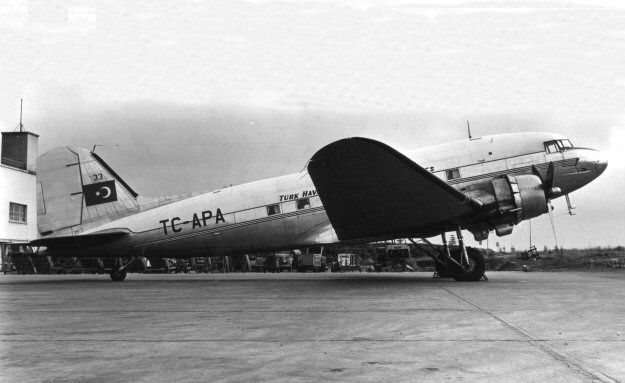 TC-APA was an early C-47-DL, delivered to the USAAF in 1942 with serial number 41-7800.
After WW II it went to D.H.Y in 1946 and then was absorbed into the fleet of T.H.Y. when that
latter organization evolved in 1956. It was sold to Ethiopian Airlines becoming ET-ABX, and
was written off in an accident on 11 September 1975 when it struck trees on the Chote Mountains
and crashed near Mota, killing one passenger. Above image from the Jerry Elmas collection.