TC-ALP Douglas DC-3CS1C3G (c/n 9261)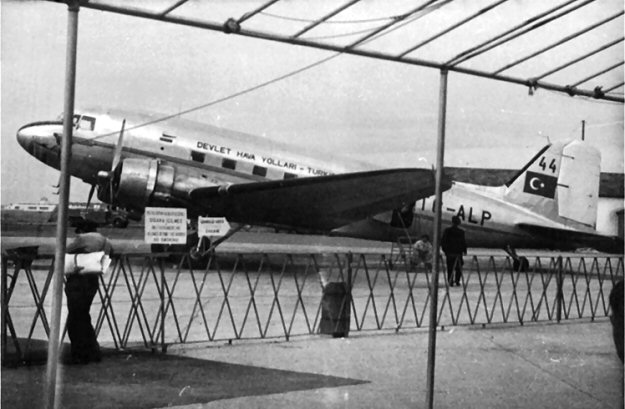 Rather more steel tubing fence than DC-3, but a rare shot nonetheless from the Jerry Elmas
collection. As C-47A-15-DL 42-23399, it was used in the North Africa campaign in 1943
and then moved to the 8th Air Force in England where it was used (and lived to tell the tale)
as a 50th Squadron D-Day Paratroop Drop machine. It was released for civilian use in
December 1946 and went to DHY as TC-ALP. After a three years with the Turkish Air
Force starting on October 1966, it was broken up at Yesilkoy in 1969.