SA-AAA Bristol 170 Freighter (c/n 12790)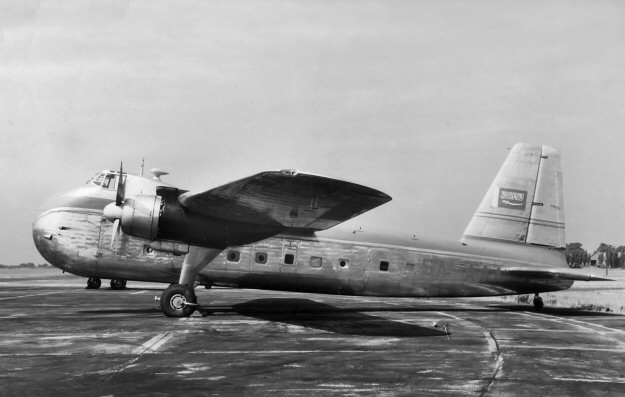 In 1947 five Bristol 170s were acquired by Saudi Arabian Airlines. I am not sure if they were used
in pure freighter or mixed freight/passenger configuration. When, in 1952, the national registration
letters for Saudi were changed, this aircraft became the first of about six subsequent HZ-AAAs!.
The mid-green on natural metal livery was not the most contrasty.