RP-C535 Douglas DC-3-S1C3G (c/n 27016)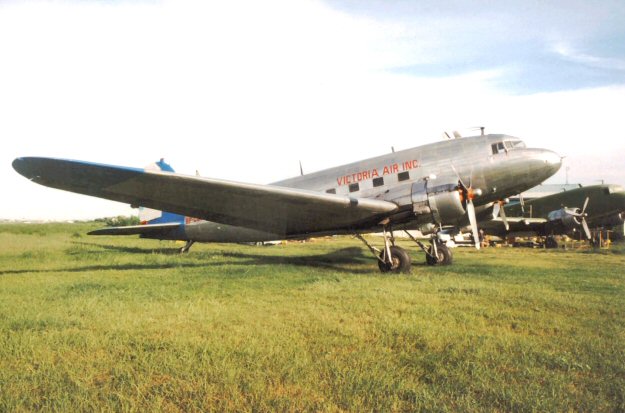 This former C-47B-20-DK (43-49755) saw service in Australia during WW II and was assigned
by A.D.A.T. to Australian National Airways with the call sign VHCDE. As such it flew military
transport missions. In 1946 it was civilianized as PI-C95 for Philippine Air Lines. It was re-regis-
tered RP-C95 in 1973 and passed to Village Airways. It was withdrawn from service in 1981,
although re-activated again in March of 1983 for Victoria Air Inc of Manila and used as a freighter.
It was re-registered RP-C535 for some reason in 1991. Sometime in the new millennium it was
withdrawn (permanently, this time) and was scrapped at Manila in 2011. The sad remains are seen
in the photo below as dismantling was taking place. Both images are by Murray E. Kirkus (via
Fred Niven).