RI-006 Consolidated PBY-5A Catalina (c/n unknown)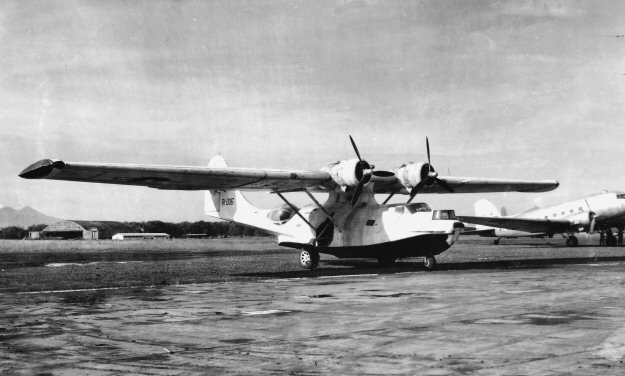 When Indonesia was struggling for its independence, it used the identification letters "RI-" on their
military aircraft and later these markings were transferred to the embryo Indonesian Airways fleet.
This PBY was the 2nd Catalina to be employed by the airline. It is thought to be ex PI-C274.
The above photograph, from the Hugo van de Garde collection, was taken at Maguwo Airport
near Djokja in December 1948. On the 19th of that month the aircraft had landed from flying
a mission to Sumatra and back. Whilst the pilot was away, and unbeknownst to him, the airport
had been seized by the Dutch. Imagine the crew's surprise when they were immediately captured
upon their return! The PBY was later taken to Tjilitjap and probably used as spares for the Dutch
MLD's own Catalinas.