PK-WWE Cessna 402A (c/n 402A-0002)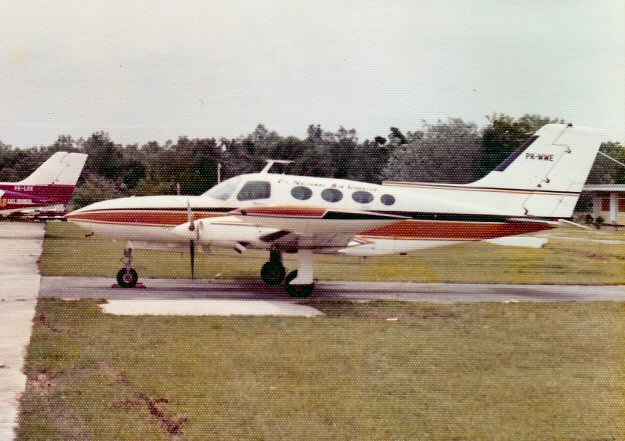 Actually the second production 402A, this aircraft was formerly N4502Q. It was sold in July
of 1971 to PT National Air Charter PT of Jakarta. The above photo, from the Margaret Picard
collection was taken by her father whilst the machine was parked alongside one of PT Saatas
East Indonesie's aircraft, (for whom he worked) probably in the early 1970s. National Air
Charter operated regular services from Jakarta and Singapore to Christmas Island back when it
boasted a Casino* NAC also, at one time, operated Beech H18 tri-gears and even a
Gulfstream I. Anyway, PK-WWE was later sold to Deraya Air Taxi and was written off in a
crash at Katapang, Indonesia on 8 October 1991.

*. Nowadays Christmas Island is Australia's notorious illegal migrant holding place, with 100s
more arriving on boats every day.