PK-RKM Cessna 180F (c/n ?)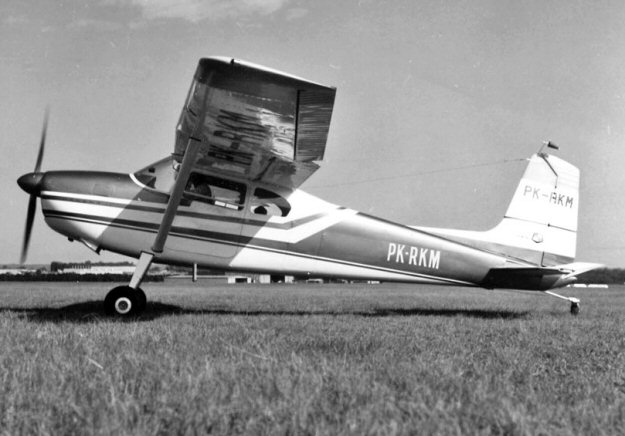 This aircraft was originally to have been JZ-PTJ but by the time it was registered Indonesia had
taken over control of West Irian and hence it was registered immediately into the PK-register as
as -RKM. The above shot was taken at Bankstown in July 1963 by Eric Allen, probably as the
aircraft was being assembled for its operator in new Guinea, MILUVA (Missieluchtvaart/Mission
Flight Service).