PK-RKI Cessna 180B (c/n 51050)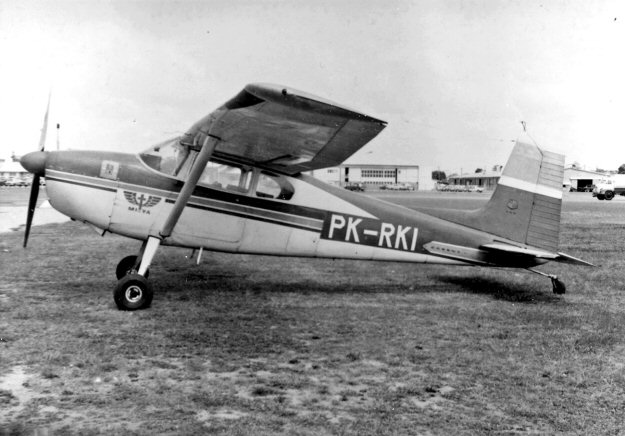 This aircraft was originally JZ-PTI, registered to MILUVA (Missieluchtvaart/Mission Flight Service).
It was donated by Pope John XXIII, which he granted after seeing pictures from the crashed JZ-PTH.
The above shot by Dave Thaller was taken at Brisbane's Eagle Farm Airport in September 1968 when
the aircraft had been recycled back to Australia. Shortly after this shot was taken it became VH-MDK.
It was later (May 2009) sold in New Zealand as ZK-BZP.