PK-MPG Cessna 185D Skywagon (c/n 185-0524)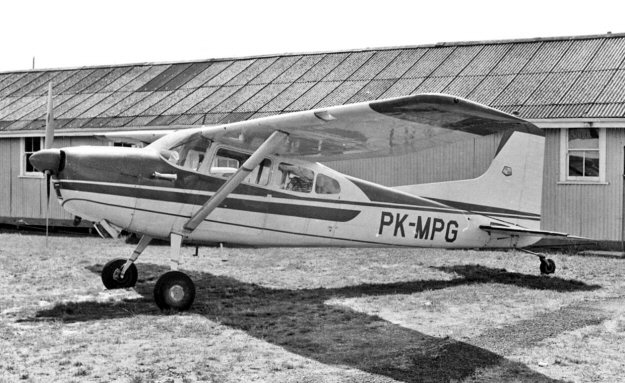 The above Peter Limon photo was taken at Melbourne's Moorabbin Airport in January 1966,
probably as the aircraft was being transferred to the Australian register as VH-MFG. The action
shot below came from the Larry Cole collection and was taken by his father in Irian Jaya in the
early 1960s. The Missionary Aviation Fellowhip aircraft was making a supply drop to a remote
locale in the New Guinea Eastern Highlands, with the starboard door removed to facilitate the drop.
Unlike the majority of the block of PK-MP machines, this one was not previously registered in
Dutch New Guinea (under the JZ-series) but came across the border from PNG and was prev-
iously VH-BVM. It later transferred back onto the Australian register in March 1967 as VH-MFG.
In June of that same year it went missing on a flight from Telefomin to Olsobip and its wreckage was
never found.