PK-MPB Cessna 180B (c/n 50572)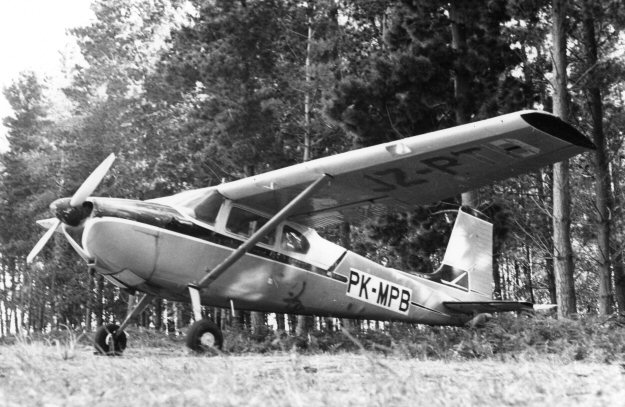 The stand of fir trees was still on the eastern end of Moorabbin Airport, Melbourne, when this
Peter Limon photo was taken on 17 April 1965. This former MAF Cessna (originally JZ-PTD)
was probably in the process of being sold and awaiting its Australian rego. Unfortunately, before
that could occur, and eleven days after this shot was taken, it was written off at Mittagong, NSW.