PK-MCT Cessna 185 Skywagon (c/n 185-0212)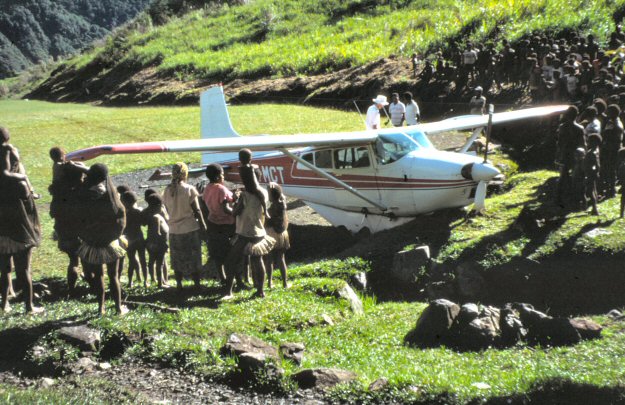 Another 'action' shot from Larry Cole's album photos of missionary Cessnas on the job. This one
had a minor accident at Eipomek, Papua New Guinea in 1990. (I'm not surprised, looking at the
length of the strip). Boringly N4012Y, it went to Indonesia as PK-RCA before being re-registered
PK-MCT for Missionary Aviation Fellowship. It was repaired from the mishap seen above, ferried
out and eventually sold in New Zealand as ZK-CAV where it is still active. .