PK-CPE Consolidated PBY-5A Catalina (c/n 85)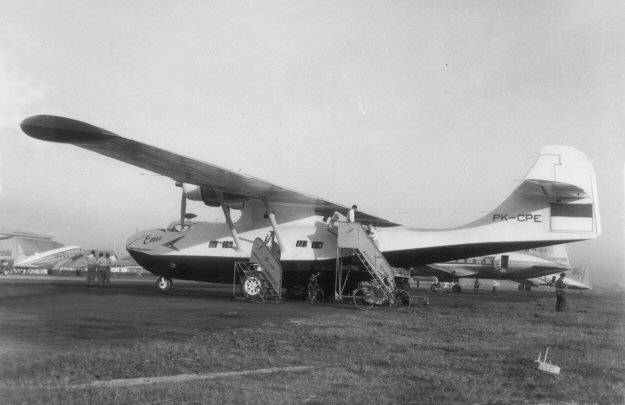 Here's an interesting shot, circa 1950. On the left is the Caltex DC-3 PK-PAA. The Garuda Convair
is PK-GCE, while on the far right is a RAF Handley Page Hastings with "343" on the fin. This latter
was probably out of RAF Changi, Singapore, and would clearly not have been there a decade later
when the brouhaha with Indonesia started after the Federation of Malaya, Singapore, Sarawak, North
Borneo and Brunei were formed in May 1961. Anyway, PK-CPE was the former US Navy BuAer
04996, and was civilianized as NC1217M. Garudas named it "

Enu

"..