PK-AFQ Lockheed-14-F62 (c/n 1443)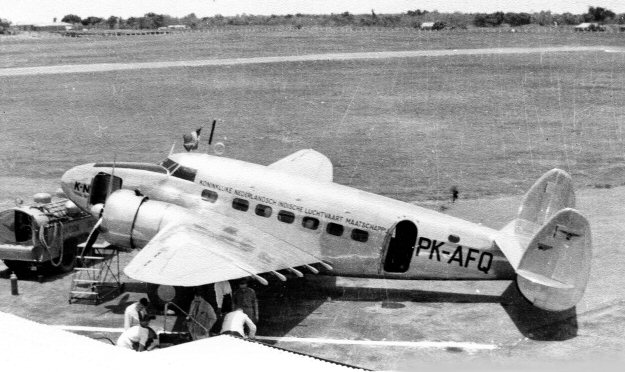 Last of a fleet of five Lockheed 14 Super Electras to be delivered to KNILM in 1938, PK-AFQ
is seen above at Darwin in 1941 in this photo from the John M. Smith collection, via the SA Aviation
Museum. It was used with other KNILM aircraft on evacation flights from NEI yo Australia when
the Japanese Army advancxed on Batavia in 1942. It was later impressed in the USAAF and
allocated the ADAT call sign VHCXK. As such it crashed at Cookton on 8 October 1942.