PK-AFP Lockheed 14-F62 (c/n 1442)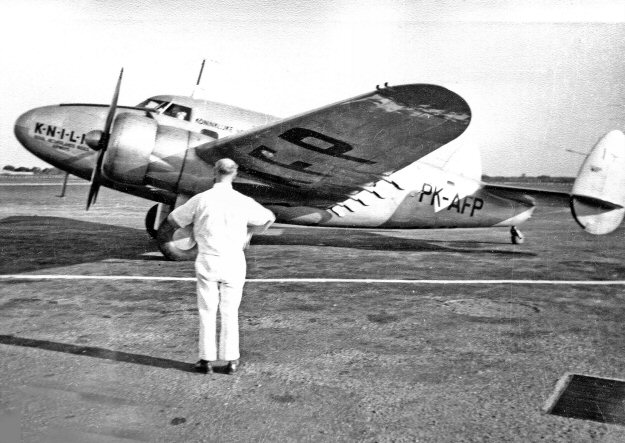 One of five Lockheed 14 Super Electras delivered to KNILM in 1938, PK-AFP is seen above at
Darwin in 1941 in this shot from the John M. Smith collection via SA Aviation Museum. Althoiugh
straffed by Japanese fighters at Batavia on 9 February 1942 -AFP managed to escape to Australia
whereupon it was imprssed into service by the USAAF, operating in Australia as VHCXJ.. It was
later used by Guinea Airways for pilot training (still as VHCXJ) and was broken up after the war,
the fuselage being used as a garden shed.