PK-AFH Fokker F.XII (c/n 5246)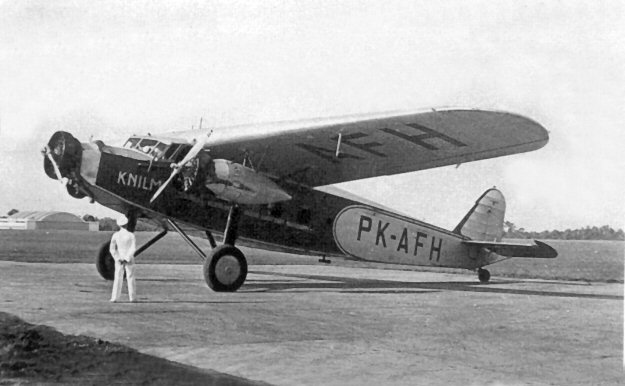 Only two of KLM's Fokker F.XIIs were transferred to its Netherlands East Indies subsidiary
known as KNILM. This one was "purpose-built" so to speak, and never was registered in the
homeland (it would have been PH-AFH). This image (and the following one of the S-43) came
from a pre-WW II KLM brochure. PK-AFH was captured by the Japanese at Andir in 1942.