PI-C434 Scottish Aviation Twin Pioneer (c/n 567)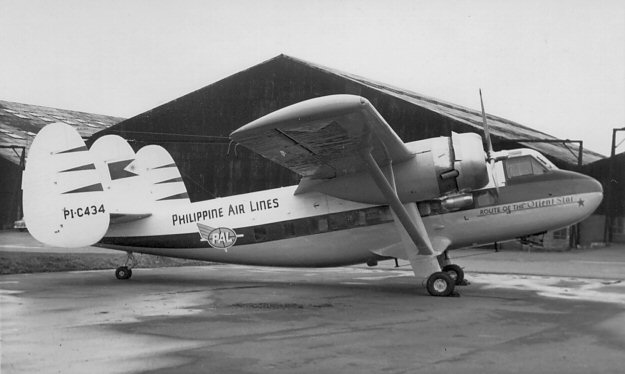 PAL used Twin Pins along with their Otters on their "Rural Air Services" routes. They had them
re-engined with Pratt & Whitney R-1340s in place of the original Alvis Leonides. Not a good idea.
In the event the Twin Pioneers were operated for less than two years, and were then sold to the
CIA operated phantom airline in Laos known as Continental Air Services Inc (CASI). In the event,
this one never ever flew with PAL but went directly to CASI as XW-PDP where it was lost in the
1960s on a covert operation during the Viet Nam War.