PI-C340 Convair 340-42 (c/n 55)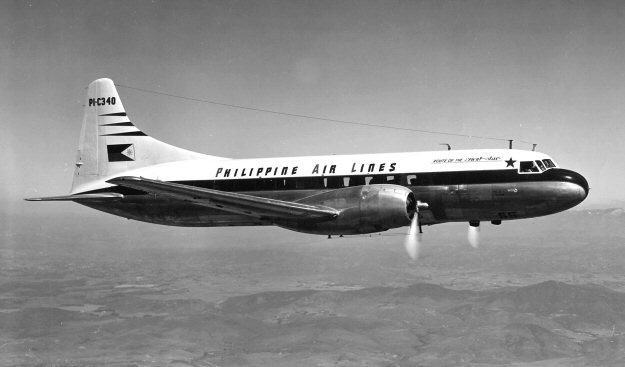 Here's the appropriately registered first of four Convair 340s acquired by PAL in 1954. They
were used on the Manila to Hong Kong, Taipei and Bangkok routes until replaced by Viscounts
in 1957. PI-C340 was sold to Braniff Airways in 1955. Interestingly, in the late 1960s the
airline changed its name subtly from Philippine Air Lines Inc to Philippine Airlines Inc. I can
find no reference as to why this was done. I wonder if they actually reincorporated?