PI-C291 Douglas DC-6 (c/n 43060)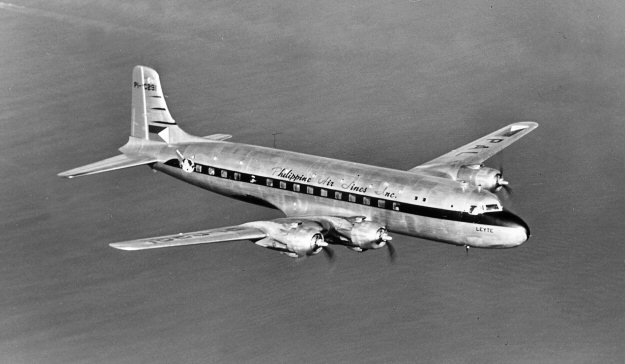 In 1948, PAL were the first Asian airline to establish a trans-Pacific route to the U.S. To accomplish
this a fleet of five DC-6s was acquired. Here,

"Leyte"

is seen climbing out of San Franscisco on the
long haul to Honolulu, Johnston Atoll, Wake, Guam and Manila. Shortly after this shot was taken,
on 15 November 1948, this aircraft was damaged beyond repair when it overshot the runway whilst
landing at at Wake Island. The photograph below, submitted by Ian Carl San Gabriel, shows sister
ship

PI-C292

"Lingayen"

(c/n 43138) in the white topped livery adopted in the 1950s.