OD-ABJ Sud-Est SE.161 Languedoc (c/n 20)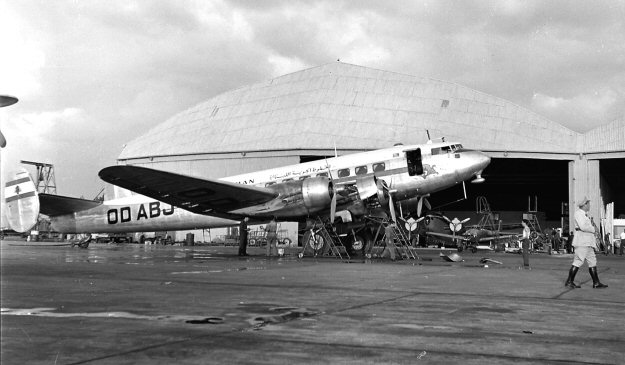 Air Liban was founded in 1945 as Compagnie Generale de Transports (CGT) in more or less direct
competition with MEAC, although with the difference that its route emphasis was from the Middle East
to Dakar and Lagos in west Africa. Initial equipment were Ju 52/3mWs, (actually French licence-built
AAC.1s). DC-3s then became the mainstay, although in 1951 this Languedoc was added accompanied
by a name change to Air Liban. It was used mainly on flights to Kuwait. In the event, only one SE.161
was acquired, plans for a second one (to have been OD-ABK) falling through. OD-ABJ was the former
Air France F-BATT. Air Liban merged with Middle East Airlines in 1963 and gradually disappeared
from the corporate name.