NPC-54 Beech A-18-D (c/n 268)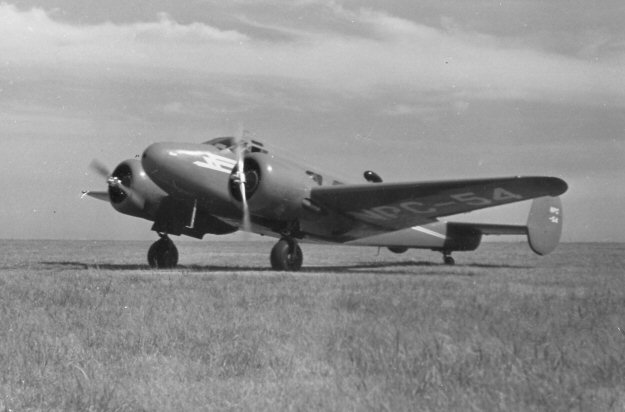 This Twin-Beech was originally delivered to a private owner in the Philippines in 1938. In the
event it was the aircraft with which Philippine Air Lines, organized after the old Philippine Air
Transport Company (PATCO) had gone bankrupt, inaugurated its services. The aircraft was
later impressed into military service. It was destroyed in a Japanese air attack in February of
1942. The use of the dash between the letters and numbers was, strictly speaking, incorrect.
By the same token, however, many stateside aircraft were also given the redundant dash.