N90827 (4X-AKA) Lockheed L-049 Constellation (c/n 1965)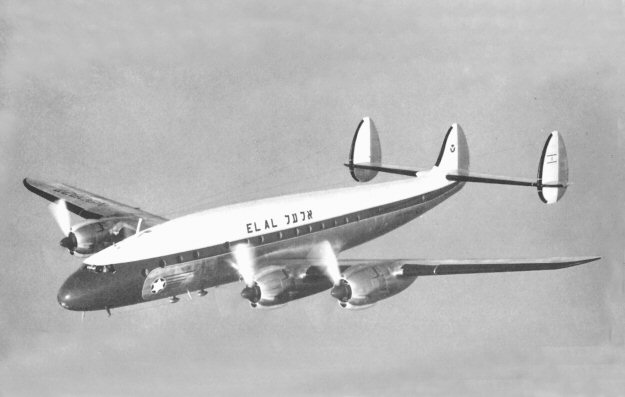 Prior to the formation of the State of Israel internal services within Palestine were flown by the
Palestine Aviation Company (Aviron) between Jerusalem, Lydda and Haifa using a variety of
small types (D.H. Rapides, Short Scions etc.).. A new company, El Al, was founded on 15
November 1948 to replace this company, now that the independent jewish State of Israel had
been created. DC-4 service to London was started in 1949 and the following year three L-049
Constellations were purchased by The Jewish Agency Inc from various sources The first of
these is seen in this image taken from an El Al post card. Close examination of the original re-
veals that this aircraft is carrying its prior US registration of N90827.