LR-AAG Douglas DC-3 (c/n 10139)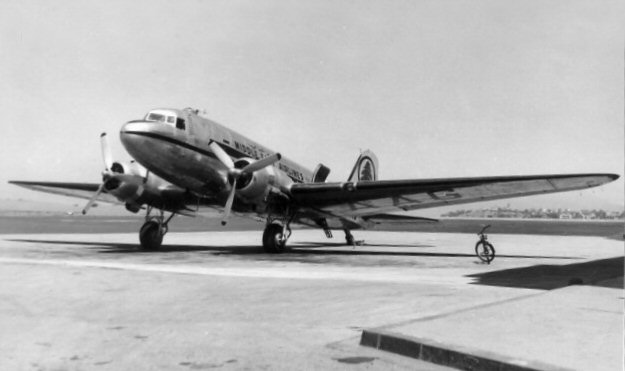 Middle East Airlines was founded immediately after VE day in May 1945 by Saeb Bey Salaam
(later to become the Premier of Lebanon), although services did not commence until February
1946 with a route from Beirut to Baghdad. D.H.89A Rapides were used. These were soon re-
placed with the ubiquitos DC-3, one of which is seen above. Since this shot was takjen in 1949
the aircraft would have been LR-AAG, although it was still on the asset register in 1952 and be-
came OD-AAG. It was sold to Kasturi and Sons, dba Hindu Publications in India in the late
1950s as VT-DTH, and written off in an accident at Calicut in 1969.