JZ-PTC Cessna 180D Skywagon (c/n 18050949)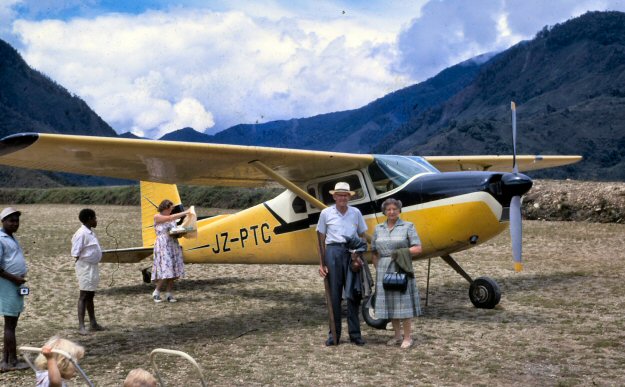 When Indonesia became independent in 1949, the Netherlands retained the western half of Papua
New Guinea in what was then named Dutch New Guinea. Since Indonesia had taken over the PK-
series of registrations, a new JZ- series was allotted to this territory. Correspondent Larry Cole,
who provides the shot above, grew up on a mission there as a child. The photo was taken at Ilu,
in the highlands of Irian Jaya. This Cessna was registered at this time to the Christian and Mission-
ary Alliance When Indonesia eventually annexed New Guinea this aircraft was re-registered in 1962
as PK-MPA. Also, like many missionary craft, when sold off by the Missionary Aviation Fellowship
they were traded in in Australia and wound up on the Australian register. This one became VH-PHS
where it is currently still registered and flies as a crop duster in Victoria.