JY-ABH Douglas DC-3 (c/n 4223)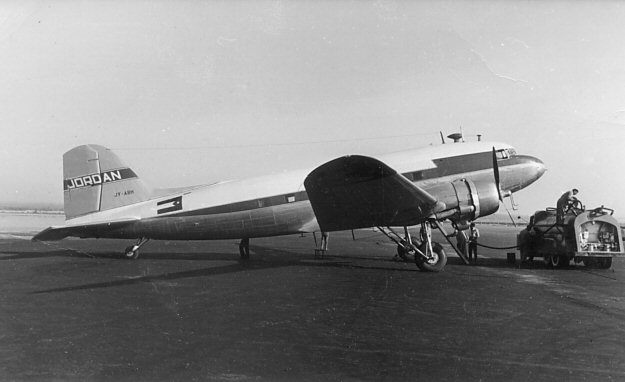 In 1953 Transocean Airlines of Oakland, California, bought a major interest in Air Jordan, a
company founded in 1950 by H.E. Ismail Bilbeisi Pasha. This small line had previously oper-
ated Airspeed Consuls on short haul routes out of Amman. TALOA updated it with DC-3s
and the aircraft above is one of them, as evidenced by the livery. The tiny fin rego is par for
the course for a 1953 image. JY-ABH was previously N95433. After merging with Arab
Airlines to form Air Jordan of the Holy Land, it ceased operations in 1960, its place being taken
by Jordan Airways, a MEA subsidiary. JY-ABH was still flying into the 1980s registered N483F
and based at Valetta, Malta.