JA6002 Douglas DC-4 (c/n 27342)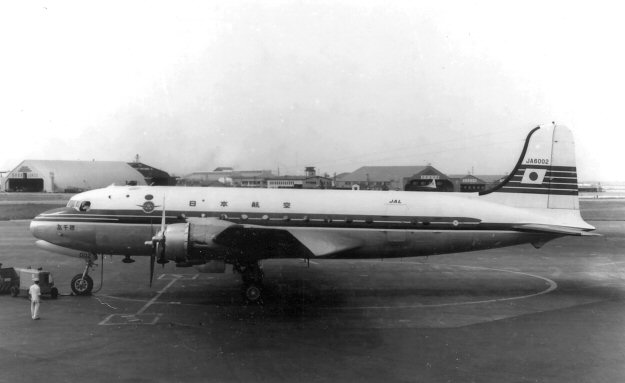 JAL was formed in August 1951 initially using equipment leased from Northwest Airlines. Later
a modest fleet of DC-4s was acquired, mainly from Pan American. JA6002 was one of those,
being the previous N88885

"Clipper Courser"

. JAL named it "Takachino". It is seen here at
Narita in the late 1950s in this shot from the jennifer Gradidge collection. It went to Philippine
Airlines in 1964 as PI-C779.