JA5144 Beech H-18 (c/n BA-754)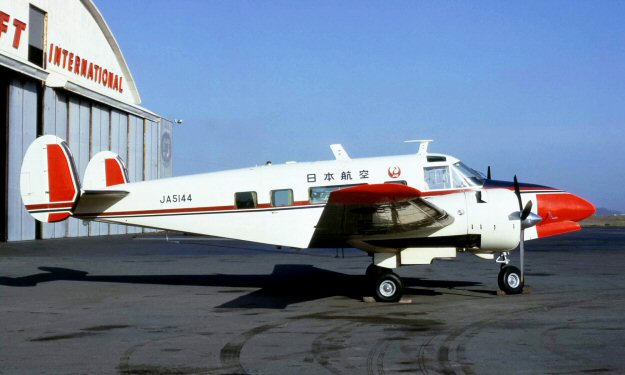 JA5144, seen here at San Francisco in this shot via Wally Civitco, was one of thirteen or so Beech
H-18s used by Japan Air Lines in the late 1960s for crew training and executive charter work. They
were sold off in the mid 1970s, mainly in the US. This one went to Air Classic Cargo in Orlando as
N26035. It has since been withdrawn from service.