JA5139 Beech H-18 (c/n BA-747)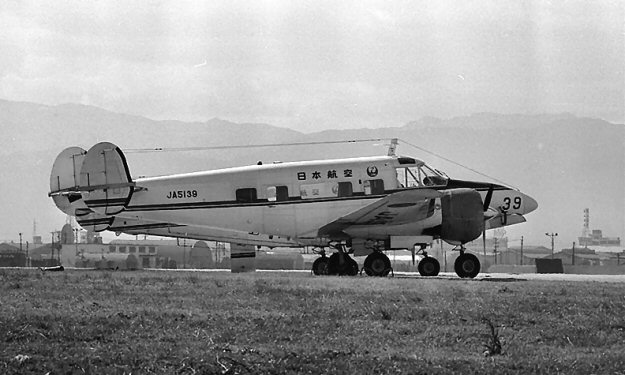 JA5139 was one of four Beech H18s originally to have been acquired from Japan Air Lines by Trans
West Air Charter of Perth, Australia. JAL had used several of the type for crew training and executive
leasing. They were all low hours and in excellent shape. However, just before their delivery in the early
1970s, Australia's DCA announced that they considered them to be so different from tail wheeled D18S
or UC-45 variants that they required a complete new type certification . Since this would have been
very expensive for TWAC the deal fell through and the H18s were disposed of elsewhere. This one went
to Indonesia where it became PK-BIF. The above image is via Wally Civitco.