JA5027 Douglas DC-3 (c/n 1996)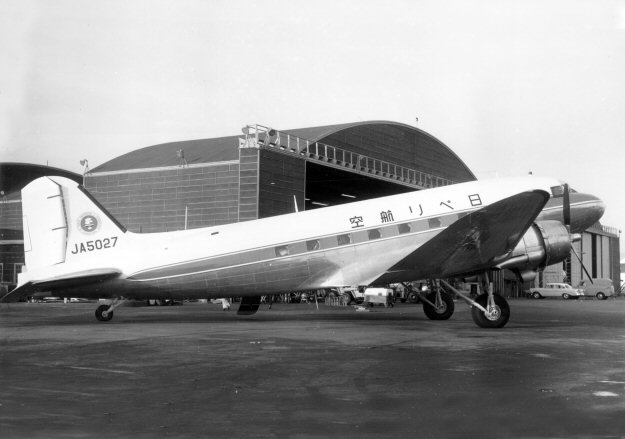 The rather long winded name of Japan Helicopter and Aeroplane Transport Company was, in
fact, a forerunner of All Nippon Airways. It ran a network of routes mainly to the island of
Shikoku. This nice JHAT DC-3 image was taken at Oakland Municipal Airport in 1956.
This aircraft is an original DC-3-G2-201 built for Eastern Airlines in 1937 as NC18120.
It passed to Pan American after WW II and was sold to Japan Helicopter in 1956. It later
flew with Nagasaki Airlines and Oriental Air Bridge. It was scrapped sometime in the 1980s.