HL-25 Convair 240-1 (c/n 47)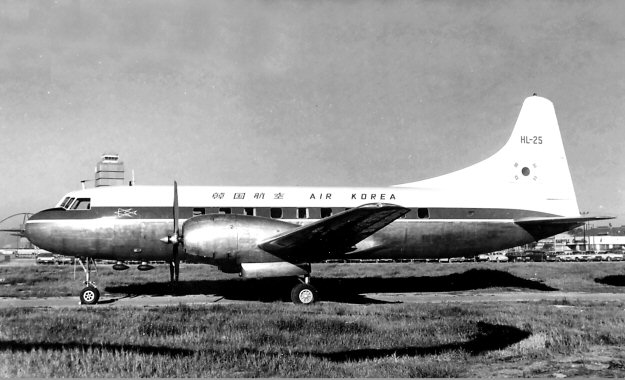 At the time I was with Western Air Lines we sold one of our redundant Convairliners (N8408H)
to the Hanjin Transportation Company, one of whose subsidiaries was the newly formed Air
Korea. This primarily freight outfit would later evolve into today's Korean Air Lines.. My shot
was taken at LAX in February of 1961. After service with JDA as JA5092 this aircraft finally
wound up back in the US as N240HH and is now stored at the Planes of Fame Museum in
Chino, California. It has been restored nicely to its original Western livery, although unfortunately
the original registration has been re-assigned and is not available.