HL-06 Douglas DC-3 (c/n ?)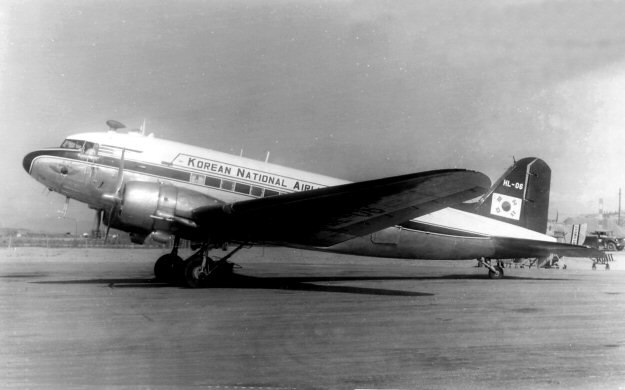 Korean National Airlines was founded in 1947 by Korean businessman Ryu Gye-Taek. It was a
privately held corporation, despite its name. Domestic services were operated which were, of course,
suspended during the Korean War. After the peace at Panmunjom, the company expanded into over-
seas routes, providing non stop service to Tokyo and Hong Kong using Constellations. In 1961 a great
wave of nationalization swept over Korea and KNA was absorbed into current day Korean Airlines
(much to the chagrin of its founder). Even the world's leading authority on the DC-3 (Jennifer Gradidge,
from whose vast collection the above shot comes) cannot positively identify this DC-3. However, it is the
one, she reports, which was hi-jacked to North Korea on 16 February 1958 and was almost certainly
never returned.