F-OCFS Britten-Norman BN-2A-8 Islander (c/n 112)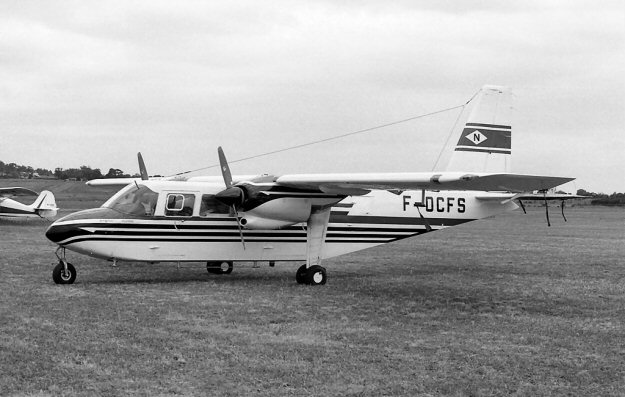 First flown under B-Class registration G-51-42, this Islander went directly to Nee Caledonia,
and has no prior UK registration. In 1980 it was sold in Australia as VH-SLM. David Carter
saw it (above) at Bankstown in December 1969 whilst it was en route to French Oceania.
It is today (2017) still flying with the Rockhampton Aero Club.