F-OCFJ DHC-6 Twin Otter 100 (c/n 9)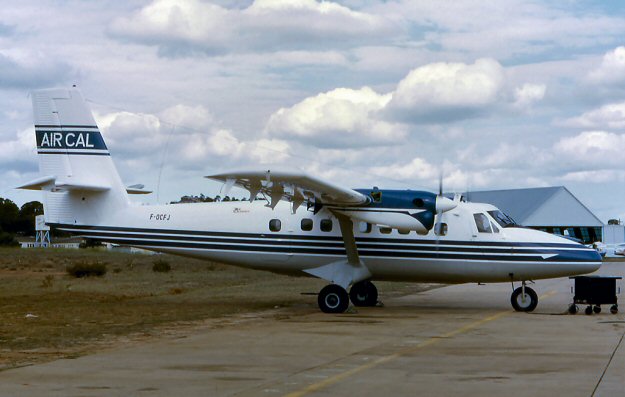 F-OCFJ was intended to become VH-TGT with TAA. It was formerly the Twin Otter demo
aircraft CF-UXE and was at Farnborough in 1968 with that rego, and in full TAA livery. It
arrived in Australia later in 1968 as CF-UXE . However, TAA opted to take a new Twin
Otter instead and Hawker de Havilland sold –UXE to Air Caledonie where it became F-OCFJ.
. David Carter's photo above shows it at Bankstown in 1970 just after Hawker DH had converted
it to a series 200 with the long nose. It went to Air Tahiti in 1974 and I actually flew in it from
Papeete to Moorea in 1978. In 1990 it went to Fiji as DQ-FEZ, had several owners and then
was acquired by Ikhana Group Inc of Marietta, Georgia as N806RT. It was still current in
2017.