F-OCFF Piper PA-28-235 Cherokee (c/n 28-10679)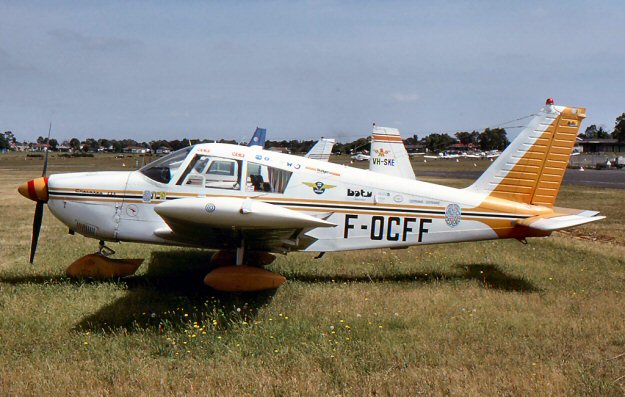 This 1964 model Cherokee has many sponsor logos on it, as if it had been in a rally somewhere.
It is in the orange and black livery of Avis Rent-A-Plane. It became VH-CEE in April 1980,
but before that happened David Carter saw it at Bankstown in 1978. It was written off in a
crash following engine failure at Clermont, Queensland on 27 August 1987. Both pilot and
passenger were killed.