F-OCFA Piper PA-23-250 Aztec (c/n 27-2788)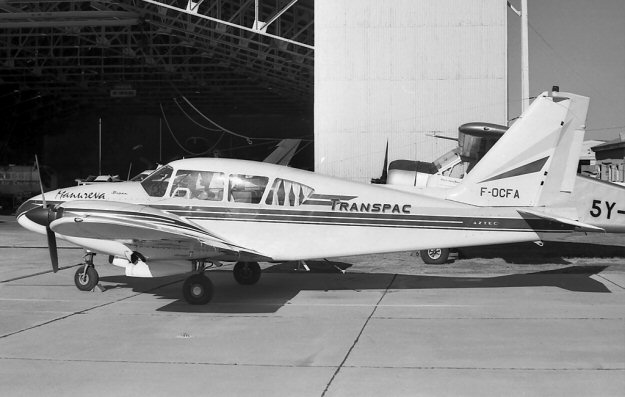 F-OCFA's owner Transpac was the predecessor of Air Caledonie. The name change took
place in 1968 and F-OCFA popped up at Hawkers the next year, probably for a service
and a visit from the signwriter. Photo by the indubitable David Carter. F-OCFA later
went to Air Tahiti in French Polynesia, and in the new millennium to Polynesia Aerocarto.
. So far as i know, it is still in Papeete.