F-OCBN Cessna P172D Skyhawk Powermatic (c/n P17257188)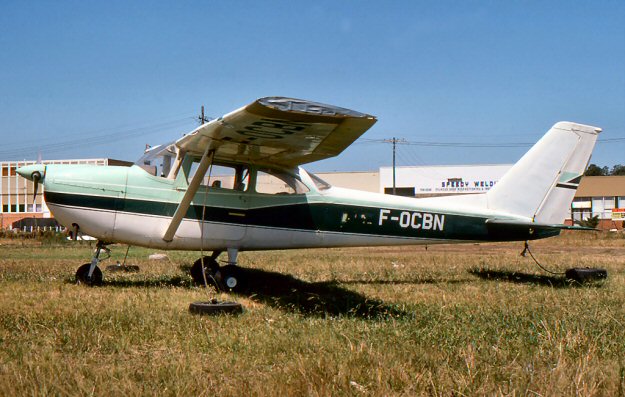 The P172D was a rare beast, only 72 of them being built (3 of those by Rheims). It was a
172D with a 175 hp Continental GO-300-E geared-engine, constant-speed prop and revised
cowling with dorsal gearbox fairing, and replaced the 175 Skylark model in 1963. . It went
to Australia in 1977 and became VH-TZC. David Carter saw it at Bankstown just after it
came down from New Caledonia. ..