EP-AHE Scottish Aviation Pioneer I (c/n 120)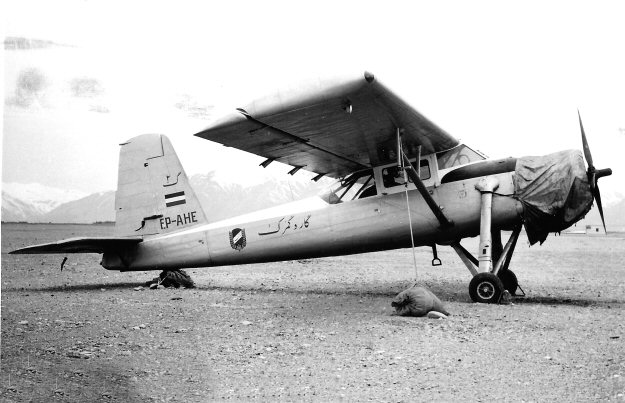 In March 1958 two SAL Pioneers were sold in Iran. EP-AHE, ex G-AOXP and EP-AHD
(c/n 118, ex G-AOGF). The former is seen above at Tehran in March 1953 in this shot
from the John Havers collection. They were operated by the Iranian Customs & Monopolies
Ministry. EP-AHD was written off in November 1963, and by 1966 -AHE had also dis-
appeared from the EP- register.