EP-ADI Douglas DC-3 (c/n 6350)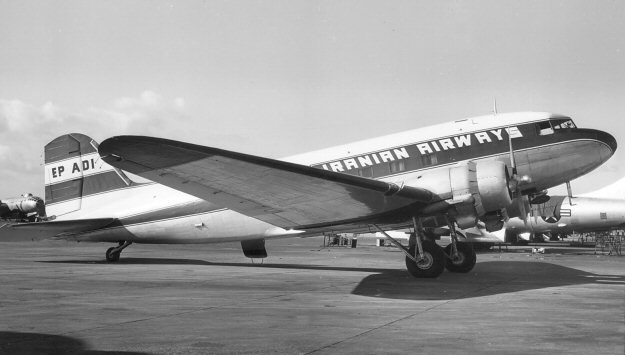 In the mid 1950s the non-scheduled and charter outfit Transocean Air Lines dabbled in assisting
several middle eastern airlines. I am not sure just what the reasons for this were, other than as
investments. Anyway, Iranian received several DC-3s from TALOA and one of them (formerly
N3980C) is seen above at Oakland prior to making the long trek out to Tehran. Like some of
Air Jordan's latter machines, the livery is basically TALOA's with a name change. EP-ADI was
a former US Navy R4D-4 which was written off in an accident at Isfahan on 4 May 1964.