CR-TAG de Havilland DH104 Dove 2A (c/c 04373)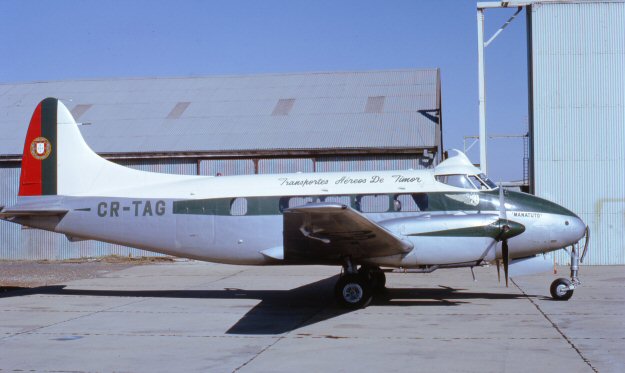 Transportes Aereos de Timor was founded in 1954 with a fleet of three Doves. They also later
had a Heron and several other types. The company ceased operations in 1975 when Indonesia
invaded East Timor. CR-TAG escaped and flew to Australia. Today it is exhibited at the Australian
Aviation Heritage Museum at Darwin. This Dove was built at Hatfield in 1952 and was sold new, to
the Portuguese overseas carrier in 1954. Greg Banfield's two photos were both taken at Banks-
town when the aircraft was in at de Havillands for maintenance. Above it is seen in the original smart
TADT livery in May 1966, whilst in the shot below in July 1970 it had been given its final (and less
attractive in my mind) paint scheme of the airline.