XT-541 Douglas DC-3CS1C3G (c/n ?)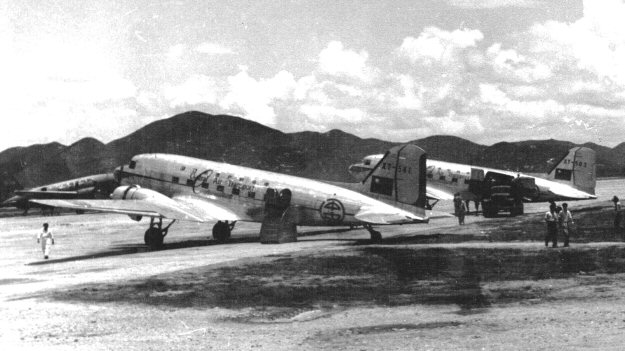 This rare shot is from the Hugo van de Garde collection and was taken at Canton in 1949, even
as Communist troops were already fighting on the outskirts of the City. It depicts two converted
C-47s of the Nationalist airline Central Air Transport Corporation, XT-541 and XT-503. I have
no prior identities of either one (possibly the last three digits of their USAAF serial numbers?) and
no knowledge of what became of them but, unless they escaped to Hong Kong, they were probably
destroyed by Communist action.